Post by ~♥Amy Williams♥~ on Sept 6, 2008 2:15:35 GMT
About Amy
Name
- Amy Williams
Age
- 14 and a half
Year
- 4th
House
- Gryffindor
Political views(Death eater, order, neutral)
-Neutral
Pets
- A Tawny owl named Samantha.
Appearance
Celebrity
- Hilary Duff
Picture
-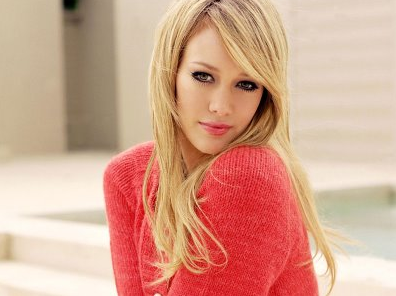 Eye Color
- Hazel-grey
Hair
- Amy has long, natural blonde hair that goes down to just above her waist. There are streaks of light brown hair in some places. She has a side-bang going from the right side of her forehead to the left. Most of the time her hair was pulled up in a ponytail.
Personality
Amy Williams is a sweet but short-tempered girl. Unlike her twin sister, Amanda, she¡¯s active, and loves to play sports. She¡¯s brave, and what some people might call a dare-devil. She won¡¯t back off from a challenge, and is known to get in trouble quite a bit for that. She sticks up for her friends, and is even known to raise a fist, or in this case a wand, against bullies and mean people. She¡¯s someone you¡¯d defiantly want as a friend.
History
(one paragraph at least)-
Amy Williams lived in a nice, three-story house located in a community with many other witches and wizards. She lived with her mother, father, three older brothers, two older sisters, and her fraternal (non-identical) twin, Amanda.
Amanda and Amy had totally different personalities, but they were best of friends. Being the youngest of the family, by seven seconds, she felt like even if she did something great, one of her siblings would have already done it before her. She got her owl because her mother and father loved writing to their children, and usually bombarded them with four or so owls a week.
The Williams were one of the last remaining pure-blooded families. But, even though there were pure-blooded, they didn¡¯t act as snotty or superior to the other families as many other pure-blooded ones did. And they didn¡¯t support Lord Voldemort. Amy wasn¡¯t even afraid to call him ¡°Voldy¡± or ¡°Tommy¡±, even though he might come back!
Amy lived near the ocean, and every afternoon she would go down to practice swimming. After two or three years, she had developed a loving for water. Whenever she passed the ocean, no matter what weather, the water would look so welcoming and relaxing, telling her to just jump in. For the first time, she had done something her older siblings hadn¡¯t yet!
Then, on Amy¡¯s 11th birthday, she got her acceptance letter from Hogwarts. She and Amanda packed their bags, and went on the train, waiting for a new and wonderful year at Hogwarts, school of witchcraft and Wizardry.
Do have any other Character? If so, who?
No.
Code Word:
Amber